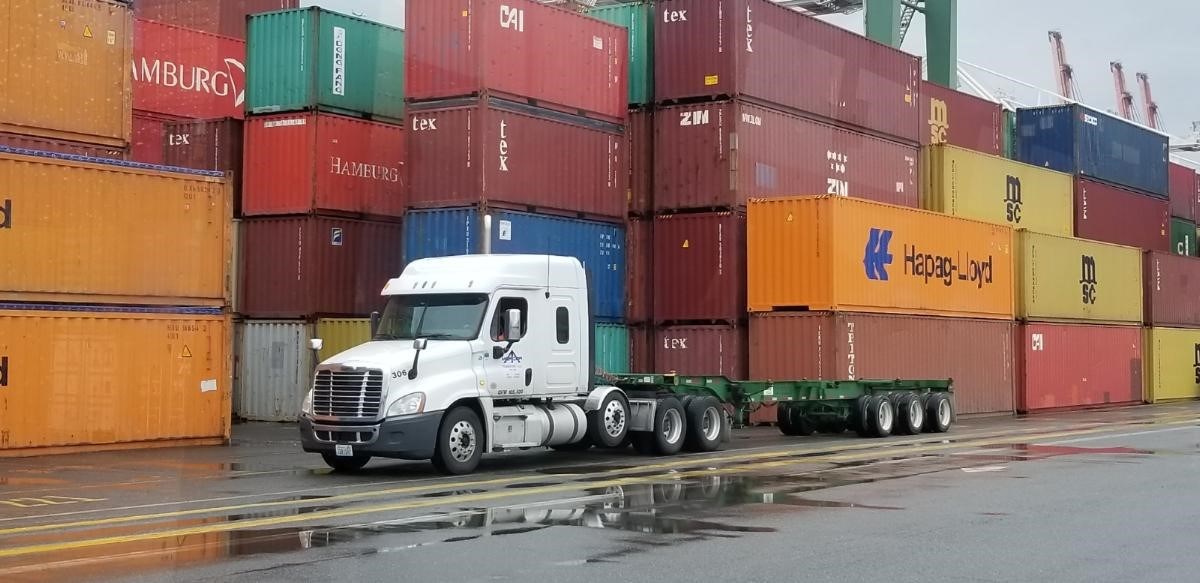 Mercer Container Drayage
Mercer Transport's trucking services include bonded local and regional container drayage as well as local CFS, FTL and LTL transport. Mercer Transport's truck fleet is clean truck compliant, GPS equipped and with our own fleet of superchassis, trailers, flatbed, curtain vans, box trucks and experienced dispatchers and drivers, we are able to provide every mode of reliable and efficient transport for our customers to all points of the Pacific Northwest.
Mercer Transport - Bonded CFS, Air Freight, LTL, FTL, Intermodal Rail, Heavy Haul Services
With truck hubs in Seattle, Tacoma, and Portland, OR, our delivery services assure hot shipments in and out of the PNW ports with daily line haul services between Seattle and Portland, providing airfreight, LTL, marine and intermodal rail container transport. Mercer's fleet of 50+ superchassis is GPS equipped and ensures best in class service of safe and legal transport of overweight cargo throughout the PNW region.
Mercer's transportation management system is state of the art and is fully interfaced with all PNW terminals for instant LFD and release notices. POD's are electronically signed for and are delivered instantly. Our system is GPS driven with all information stored in real time in Mercer Transport's customer portal. Shipment status is avaialble 24/7 to customers in out portal website for your ease in tracking all of your current and past shipment histories. Mercer's system automatically tracks driver wait times at every location. In fact, Mercer has been tracking wait times at every PNW terminal since 2015.
When you need a rate for reliable, efficient and cost effective transportation services, give Mercer a call today!